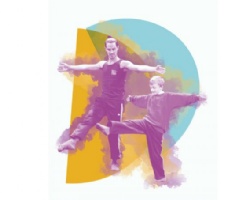 Members of the GSSP recently participated in the Dance workshop. You can view the feedback for this session below.
GSSP Dance WORKSHOP FEEDBACK
Workshop Focus: To support teachers in enhancing the curriculum through a multi-sensory, socio-constructivist approach to learning through dance.
Feedback
Overall, how would you rate the workshop?
How well were the aims of the workshop covered?
Would you recommend the workshop?
Future targets to deliver at this workshop:
'Would be nice to see children being taught' - GSSP workshop attendee
'A course specifically with the aim of encouraging and involving USK2 boys in dance' - GSSP workshop attendee
'Would really like to see examples of how a sequence of work could be put together in terms of planning, time-scales, amount per lesson, L.O. etc...' - GSSP workshop attendee
Overall Comments from GSSP workshop attendees
'Although I felt self-conscious to start, I really enjoyed putting myself in the child's position. I work in EYFS and will definitely be able to adapt tis course for my children ' – GSSP workshop attendee
'Really well explained... loved the curriculum links... It was really good instruction and I definitely felt confident that I could teach this to my colleagues as well as my class' - GSSP workshop attendee
'Really good - lots of ideas, even break breaks in the classroom and how to get subject specific vocab involved in dance' - GSSP workshop attendee