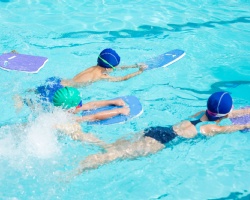 On Friday 18th November 2022, Woodhill and Charlton Manor attended a GSSP Swim Experience at Shooters Hill College.
The experience was planned by the GSSP and Love To Swim, with a special thanks to Laura and the Love To Swim Coaches for leading this event!
What those in attendance had to say….
"Some of our children were really apprehensive about the event but have loved it and made some real stride forward today"
-Teaching Assistant
"I've had so much fun and want to do this again"
-Year 6 Pupil
"The children have been wonderful and Ive not heard of an event like this.... its been really fantastic"
-Lifeguard
thank YOU....
To teachers / supervising staff and all children for their enthusiasm and a huge thank you to Love To Swim for leading the activities.
We look forward to seeing everyone at future events!