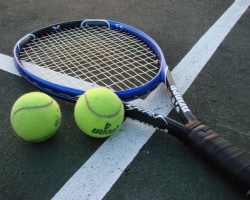 Members of the GSSP recently participated in the Tennis workshop. You can view the feedback for this session below.
GSSP Tennis Workshop
Workshop Focus: Skills, drills and competitive games to enhance the PE curriculum and extra-curricular clubs.
Feedback
Overall, how would you rate the workshop?
How well were the aims of the workshop covered?
Would you recommend the workshop?
Future targets to deliver at this workshop:
'Further training on game tactics' - GSSP workshop attendee
Overall Comments from GSSP workshop attendees
'Very helpful ' – GSSP workshop attendee