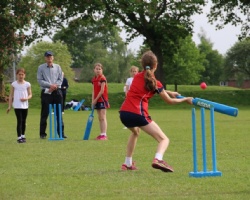 On Tuesday 18th June & Thursday 20th June 2019 a number of Greenwich primary schools participated in a cricket competition at Charlton Park
The competition was led by Greenwich Cricket coaches, with a special thanks to Harry Sampson for helping to organising the event!
Congratulations….
Championship – Winners: Middle Park Primary School, Runners Up: Timbercroft Primary School
Cup – Winners: South Rise Primary School, Runners Up: Plumcroft Primary School
Bowl – Winners: Kidbrooke Park Primary School
And finally…
A thank you to PE Leads / supervising staff and all children involved for bringing such enthusiasm and a huge thank you to the Greenwich Cricket staff for the event.
We look forward to future events!